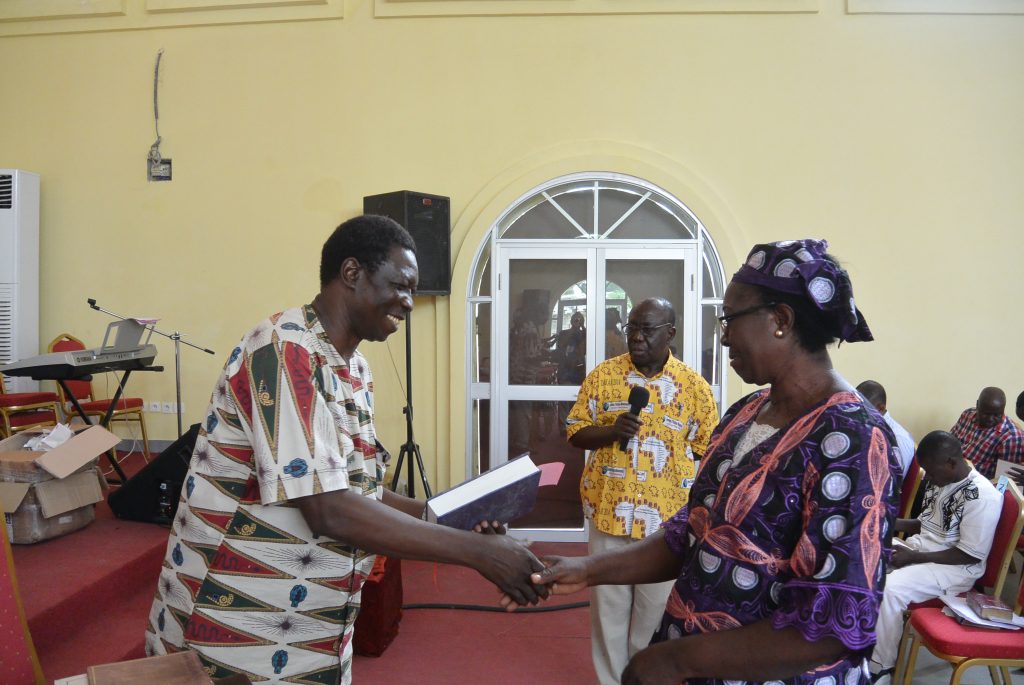 January 1970—October 2016
Last week, Nicolas Nodjitolnan of Moundou, Chad, one of the key leaders for APT Ministries, was tragically killed in a motorcycle accident. He would have been 47 in January. As I look back over my 20+ year friendship with Nicolas, I am reminded of the Apostle Paul who had his "Timothy, Silvanus, Mark, Sosthenes" and others who were his "fellow-workers." They partnered in his life and ministry.
APT Ministries had Nicolas, a pastor, church planter (over 30 churches) and the Assistant Director for Francophone Africa for APT Ministries. Nicolas truly was a partner and fellow-worker with me and with so many others whom he served in different countries in Africa.
Over 10 years ago, Nicolas promoted and coordinated the very first Thompson Bible workshop to be conducted in Africa. He continued to help develop Thompson Bible workshops throughout southern Chad as APT Ministries began to grow. His leadership and participation in both coordinating and teaching the Thompson Bible workshop helped expand the ministry to the Central African Republic, the Congo, the Democratic Republic of the Congo, Senegal, and Cameroon. If God had left him a little longer on the earth, Nicolas' influence would have continued to spread to other countries as well.
Selected Quotes From Those Impacted by Nicolas
"The name of Nicolas NODJITOLNAN will remain engraved in letters of credit to the training on the use of the Thompson Bible. His commitment will remain an example for the entire first team of African trainers (in the Democratic Republic of the Congo). It will be difficult for us to forget the work done by this servant of God because He invested in us for eternity."
"We still have memories of his visits to Kinshasa. He was a man with remarkable humility, who loved to serve God with all his strength."
"It is with amazement that I have learned of the death of my dear brother and trainer. Nicolas leaves us when God's church still needed him. I keep many of his memories. He was my coach in regard to the training on the technical use of the Thompson Bible. Glory to God who gave and has taken away."
Reading these words remind me that our loss is heaven's gain. God only knows how many greeted Nicolas in heaven with thanks for his impact while here on earth.
A Life Invested in Others
Nicolas chose to invest his life in others for the cause of Christ. He walked in humility and served God with all his strength. May God be glorified for what He has done through His faithful servant!
Chuck Ballard
Executive Director
African Pastoral Training Ministries