We are grateful for the gifted Bible teachers that God has assembled to lead our pastoral training workshops throughout Africa. Every year we train hundreds of pastors in Bible study methods and message preparation skills.
Our intensive Bible training workshops are conducted in English and French by a team dedicated to the goals and vision of APT Ministries.
Staff
Chuck Ballard, Founder & Executive Director
As the head of APT Ministries, Chuck wears many hats. As Executive Director, he oversees the administrative responsibilities of the ministry. Since 2005, he has also been the primary instructor at our Thompson Bible workshops held annually throughout Africa.
Chuck's vision for APT Ministries grew out of trips to Chad in 2005 and 2008. To date,  APT Ministries has trained over 10,000 pastors and church leaders in Africa to prepare Bible-based and Spirit-inspired sermons using the Thompson Chain-Reference Bible.
Prior to founding APT Ministries, Chuck served as senior pastor at Aldersgate Church in Greenville, Texas from 1999 to 2008. He has also pastored churches in Texas and Arizona.
Born and raised in Austin, Texas, Chuck received his BA from Stephen F. Austin State University and his Th.M. from Dallas Theological Seminary.
He and his wife, Jeanne, have two grown children: Joseph and Bethany.
---
Jeanne Ballard, Director of Women's Ministries 
In addition to her roles at APT Ministries, Jeanne also serves as Adjunct Professor in Educational Ministries and Leadership and is the Associate Director of DMin Studies at Dallas Theological Seminary.
She holds a B.A. from Biola University (1976), an M.S. from Texas A&M, Commerce (2007), an MA/CE (2009) and DMin (2013) from Dallas Theological Seminary.
---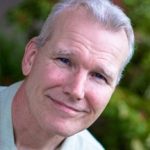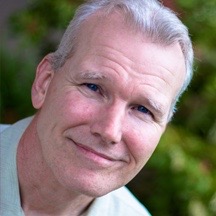 David Stevens, Trainer, Francophone Workshops, is currently the pastor of the International Bible Church in Jurbise, Belgium. He was formerly the senior pastor at Central Bible Church in Portland, Oregon and served as a missionary in France with O.C. International. He holds a Diploma in Bible Theology from Moody Bible Institute (1975), a B.S. in Pastoral Ministries from Crichton College (1977), a Th.M. in New Testament from Dallas Theological Seminary (1982), and a Th.D in Theology from the Faculté Evangélique de Vaux-sur-Sein in Paris, France (1999).
---
Sem M. Beasnael, Francophone Director 
---
Brian Balster, Trainer, English Workshops
---
Liberia Training Team
Wellington Morris is the pastor of Omega Community Church , Bernard's Farm, Paynesville, Liberia, and is an instructor at Liberia Baptist Theological Seminary. He also serves as the Executive Director of Mission-Liberia.
He holds a B.A. in Biblical Studies (1997) from African Bible College and a Masters of Education in Education Administration (2007) from Cuttington University Graduate School and Professional Studies.
David B. Jallah, Sr. is pastor of Victory Baptist Church in Liberia and serves as the National Coordinator for Training for Mission-Liberia. He holds a B.Th. from Liberia Baptist Theological Seminary and a Masters of Education & Supervision (MSED) from the University of Liberia Graduate School.
Joseph Johnson is the Assistant Director of Mission-Liberia. He holds a B.Th. from Liberia Baptist Theological Seminary (2002) and his M.Phil.from Cuttington Graduate School (2007) with an emphasis in Education Supervision. He is currently studying at the Oxford Graduate School in Tennessee.
---
Board of Directors
Chuck Ballard is the founder and Executive Director of APT Ministries. (See bio listed above.)
Rory Brannum is the founder of Coaching By Rory, LLC, and serves as an Associate with The Navigators in Dallas, Texas. He became a Christian in 1981. He has worked in campus ministry to international students and later worked with Iranian refugees in Istanbul and Ankara, Turkey.
Michael Rodgers is the Vice President of Business and Administration at Howard Payne University in Brownwood, Texas. Mike is a graduate of Dallas Theological Seminary with a Masters in Christian Education.
His wife, Jane, is a free-lance writer who frequently contributes articles to the Texan, published by the Southern Baptist of Texas Convention.
Mike and Jane have two grown children—Jake lives in Raleigh, North Carolina, with his wife, Rachel, and Carrie lives in Atlanta, Georgia.
Gary Slinkard is a Systems Engineer for Blue Cross Blue Shield of Texas.  He and Susan serve their church in Greenville, Texas.  As alumni of CRU, they still have a missions heart and go on mission trips periodically and have served as mission coordinators for their church's AWANA. 
Mark Meyer is the founder and former CEO of Mg Biologics in Ames, Iowa.
Greg Ventura manages a group of security system engineers for Raytheon Company in the North Texas area. Greg and his wife, Amy, along with their two boys, attend and serve their church in Greenville, Texas. He is involved with various mission organizations and volunteers for community projects.